architects visualize designs in real time with enscape
Enscape aims to bring you the easiest and fastest way to turn your models into immersive 3D experiences. The brand is a leader in real-time visualization, 3D rendering and virtual reality technology that empowers architects and designers alike with an enhanced design and visualization workflow. The must-have tool aids the design and testing process, quickly bringing concepts to actuality, updating the changes in real-time, and even enabling clients and stakeholders to collaborate and visualize intuitively.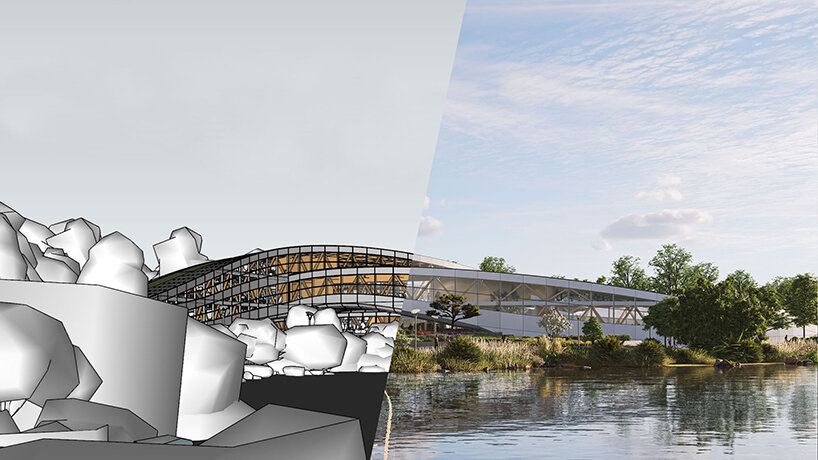 Enscape aims to bridge the gap between design and reality
All images courtesy of Enscape (top image credit Lacruz Design Studio†
Real-time visualization breathes life into architectural models. Enscape's technology plugs into many of the most popular professional modeling software, such as Revit, SketchUp, Vectorworks, Archicad, and Rhino. Its instant access even allows the rendered views to be in its own window within the software. Different facades, lighting effects or even materials can be switched to give a new look and feel to projects – rendered in real time for instant feedback. This means architects and designers can visualize, rapidly change and review multiple design options during the creative process. And, there is no need to export or import files.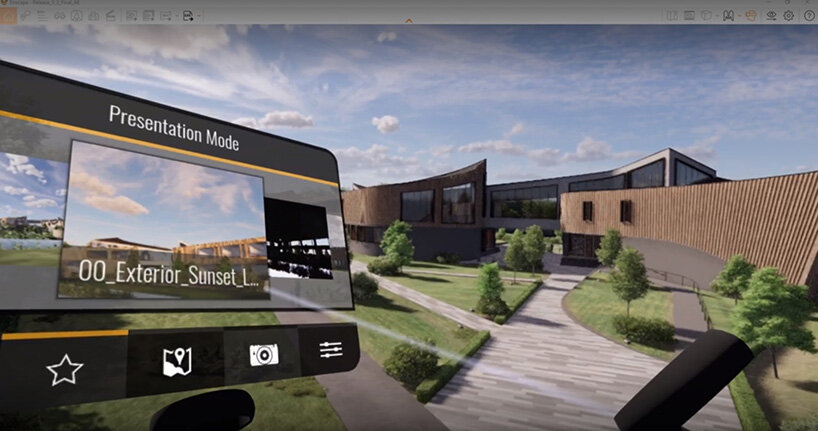 Designs can be experienced using live walkthroughs, videos, panoramas or virtual reality
The real-time visualization tool helps create impressive visuals for projects, which, for example, is ideal for proposal pitches. Enscape works with NVIDIA's advanced RTX technology to produce more lifelike visuals which can be explored via live walkthroughs, videos, panoramas and virtual reality. The fully rendered 3D walkthroughs, specifically, can be navigated and explored from every angle. Creators, clients, and stakeholders are transported into the virtual realism through a headset, where they can design, edit and test ideas.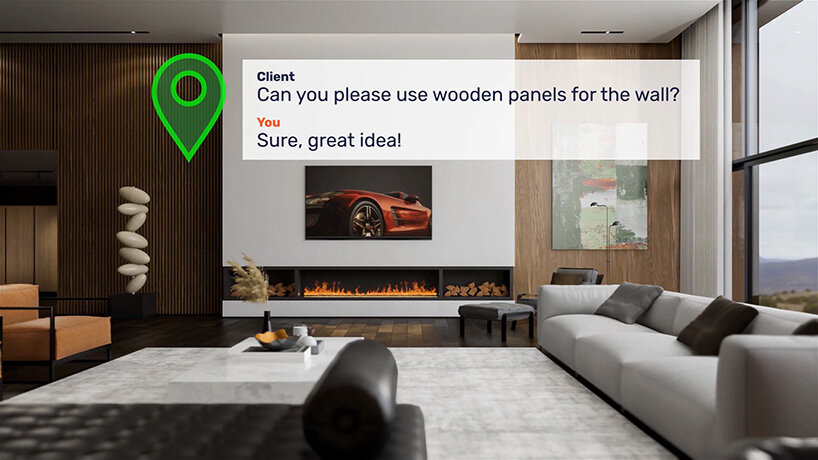 Team members can use the Collaborative Annotation tool to make comments in the project file
Enscape's real-time 3D visualization plug-in instils confidence in clients, as the tool allows architects and designers to bring BIM specialists, engineers and expert consultants into the design room. Visualizations enable more detailed feedback earlier in the creative process. The Collaborative Annotation tool means team members, clients and stakeholders can make comments about the project in the same file, attached to specific points of the design. The result ensures a smooth, efficient collaborative workflow. On top, the tools can be accessed remotely.

The ever-expanding asset library fills scenes with life
enscape 3.3 further empowers architects and designers
Launched in April 2022, Enscape 3.3 is the brand's most updated, powerful, and enriching plug-in to further aid the workflow of architects and designers. Even more immersive real-time visualization experiences are possible. The new release's features include the importing of building surroundings using OpenStreetMap data, improved visualizations of glass and water surfaces, and the addition of new educational assets and materials, like classroom furniture, toys and musical instrument, to the plug-in's already expansive assets library . The effects further increase the level of details with crisp textures, rich depths and accurate lighting, shadows and reflections. Now, more than ever, Enscape helps empower the creative process of architects and designers.
Ready to see real-time visualization in real life? Try Enscape free for 14-days†