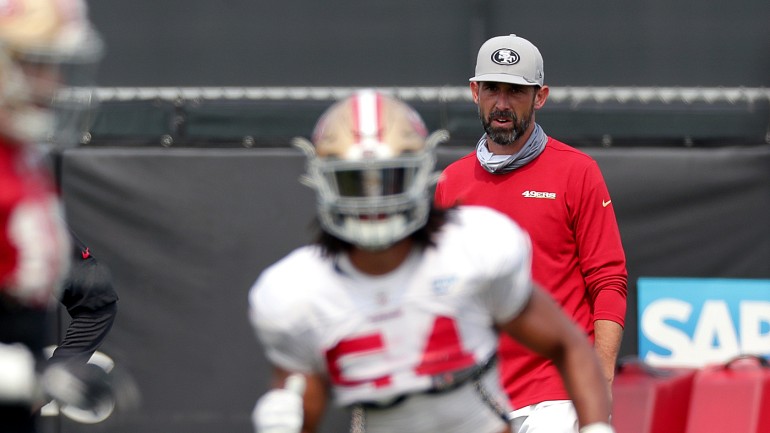 Kyle Shanahan wasn't eager to share an injury report on Tuesday after the San Francisco 49ers concluded their second practice of organized team activities. He had a list of injuries in front of him in case anyone asked about specific players. However, the coach didn't unnecessarily volunteer any information because he doesn't have to right now.
That didn't stop reporters from asking about specific players based on their lack of participation during Tuesday's practice. Those questions led to Shanahan providing several updates.
Al-Shaair underwent shoulder and knee surgery after the season. He is working toward being ready for training camp at the end of July.
LB Demetrius Flannigan-FowlesOG Daniel Brunskill
The two players are dealing with some knee tendonitis. However, Shanahan indicated that both should be fine by training camp.
AT George KittleAT Charlie Woerner
The 49ers are being smart with Kittle and Woerner, who have "similar issues." Both were observers during practice. Shanahan noted that there isn't a significant need for either to get work right now.
"We'll see if they go towards OTAs, but there's a good chance we'll hold them out until training camp," Shanahan said, adding that they are dealing with "lower half" issues.
Note: I initially thought Shanahan was asked about "Warner," as in Fred Warner, the linebacker. However, the official transcript of the presser states the question was about Woerner, so this story has been updated.
CB Ambry Thomas
Thomas was ill. He practiced on Monday but was sent home on Tuesday morning after exhibiting "some symptoms."
OL Justin Skule
Skule did practice after missing all of last season with an ACL injury. Shanahan said he is "cleared to go and healthy."
OT Mike McGlincheyDT Javon Kinlaw
Shanahan expects McGlinchey (quadriceps) and Kinlaw (knee) to be ready to go by training camp.
"Just looking at them out there, and how there's moving, we consider them ahead of schedule. And it's been very positive on both those guys," Shanahan said.
Shanahan is optimistic that Verrett could be healthy by training camp. The cornerback suffered an ACL injury during Week 1 of last season. The 49ers re-signed him to a one-year deal.
"We're all pulling that he can get healthy for training camp," Shanahan said.
Nobody's perfect. Did you find a mistake in this article?
Report it†
Facebook Comments
More San Francisco 49ers News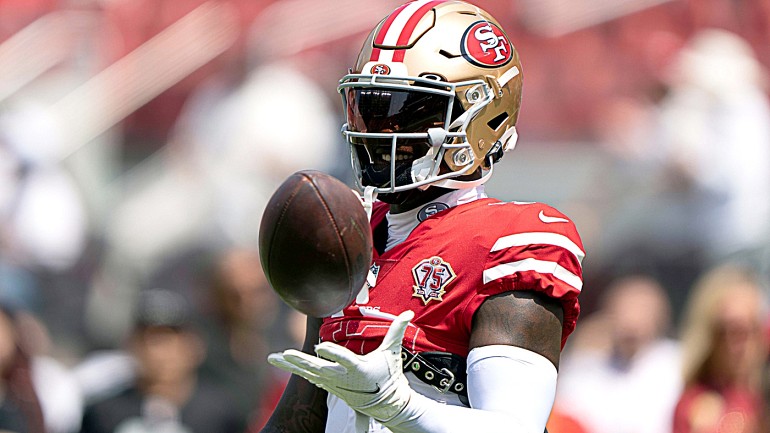 No shocker: Deebo Samuel won't attend as 49ers start OTAs
The San Francisco 49ers kick off organized team activities (OTAs) today. Quarterback Jimmy Garoppolo won't be there. He is still recovering from the March 8 surgery that stalled the team's ability to trade him. However, most expect Garoppolo to be off the roster by Week 1. Another noticeable absence will be that of wide receiver Deebo Samuel. Ian Rapoport confirmed that on Monday. Of course, that news shouldn't surprise anyone. The #49ers begin OTAs today and star WR Deebo Samuel won't be in attendance, source said. not a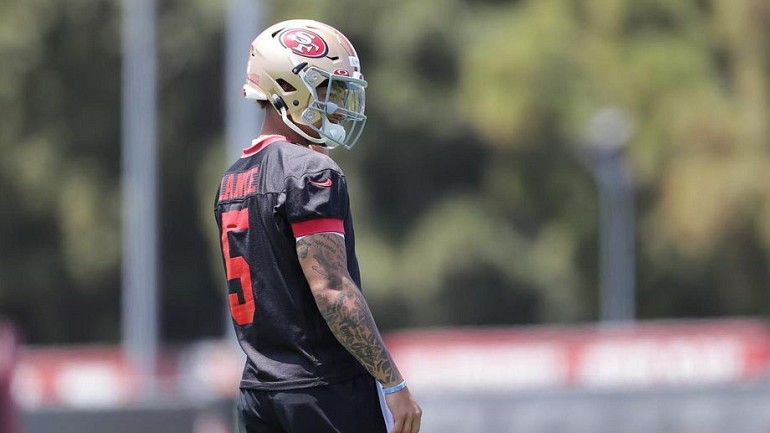 Watch: 49ers provide first look at Trey Lance, others during OTAs
The San Francisco 49ers kicked off organized team activities (OTAs) on Monday. The first on-field session wasn't open to the media, though. Reporters will get their first look at the players on Tuesday. The 49ers did offer a glimpse of Monday's action, posting a video of players going through practice. We're gonna set it off.#FTTB pic.twitter.com/L0NWJh5Ujs— San Francisco 49ers (@49ers)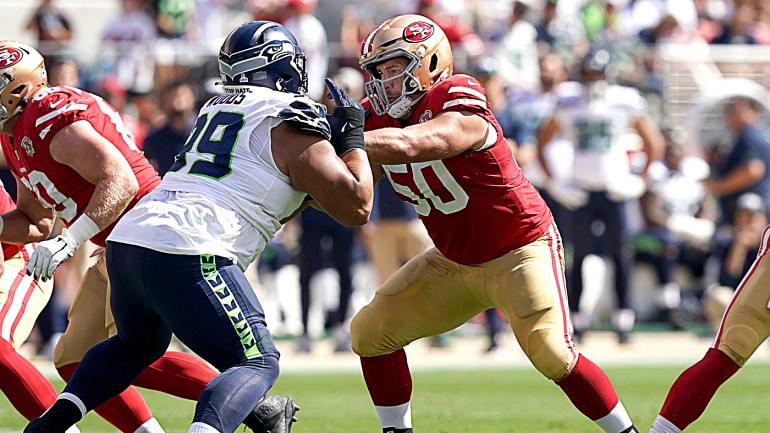 Alex Mack still pondering retirement, isn't attending 49ers OTAs
Deebo Samuel and Jimmy Garoppolo aren't the only players noticeably absent in Santa Clara this week as the San Francisco 49ers begin organized team activities. According to NBC Sports Bay Area, veteran center Alex Mack is also missing. Center Alex Mack did not attend the first day of #49ers organized team activities on Monday, according to a source. There's still no official word from Mack about his plan for the 2022 season. The NFL All-Decade player is 36 and a 13-year pro.— Matt Maiocco (@MaioccoNBCS)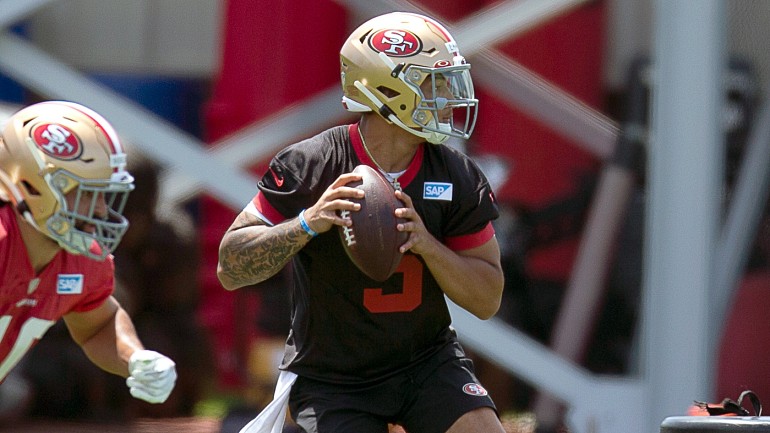 49ers OTAs: Videos of Trey Lance, others from Tuesday's practice
The San Francisco 49ers kicked off organized team activities (OTAs) this week. Monday's session was closed to the media. However, reporters had an opportunity to observe Tuesday's session and get their first offseason glance at quarterback Trey Lance on the practice field. While there are several 49ers-related offseason storylines, the most prominent ones have been the quarterback situation and the drama surrounding wide receiver Deebo Samuel. Samuel is not in attendance after requesting to be traded, so there isn't anything new to report on that front. As for the quarterback storyline, most expect Lance to be the 49ers' starter in 2022, replacing veteran Jimmy Garoppolo, who has remained on the roster much longer than anticipated. Of course, that's primarily
†