WHAT'S THE STORY?
One of the biggest shifts in the world of luxury is the birth of a more planet-friendly customer. Sustainability and ethical business habits are high on their luxury agenda…
But just how difficult, or otherwise, is it for brands to be considered sustainable? What impact does it have on their price tags? And are the world's biggest luxury brands adapting fast enough to take advantage?
Stephen Cole speaks to Diane Verde Nieto to find out.

MEET THE EXPERT
Diane Verde Nieto is co-founder and CEO of Positive Luxurya company that helps brands adapt to the sustainability economy.
Positive Luxury provides advice, industry analysis and – to companies who demonstrate active sustainability efforts – grants them their Butterfly Mark, an industry-leading certification which recognizes a positive impact on nature and society.
Diana is a pioneer in sustainability and a globally recognized figure in the field, having been trained by Al Gore at the Alliance of Climate Protection and subsequently being honored by the World Economic Forum as a Young Global Leader in 2011, also serving as a board member for the World Economic Forum Young Global Leader community. Diana is an Honorary Professor at The Caledonian University.

WHAT DOES DIANA VERDE NOT O SAY?
When asked about whether it's now easier to convince buyers or manufacturers to make sustainable choices, Diana says the events of the past few years have changed our mindset:
"What the pandemic has done is really enable all of us to pause and think about our relationship with the world's nature.
"Sustainability has become not just an easy sell, but an easy conversation to have with everyone, especially with the younger audiences."
Diana adds that a change in law will help accelerate the sustainable movement:
"Legislation is in sight for the first time in history, and more legislation is coming into play, especially with Europe and the Green Deal, in the US, in Singapore and in China.
"Everywhere in the world is becoming tighter and harder for corporations to get away with green-washing, which is good news."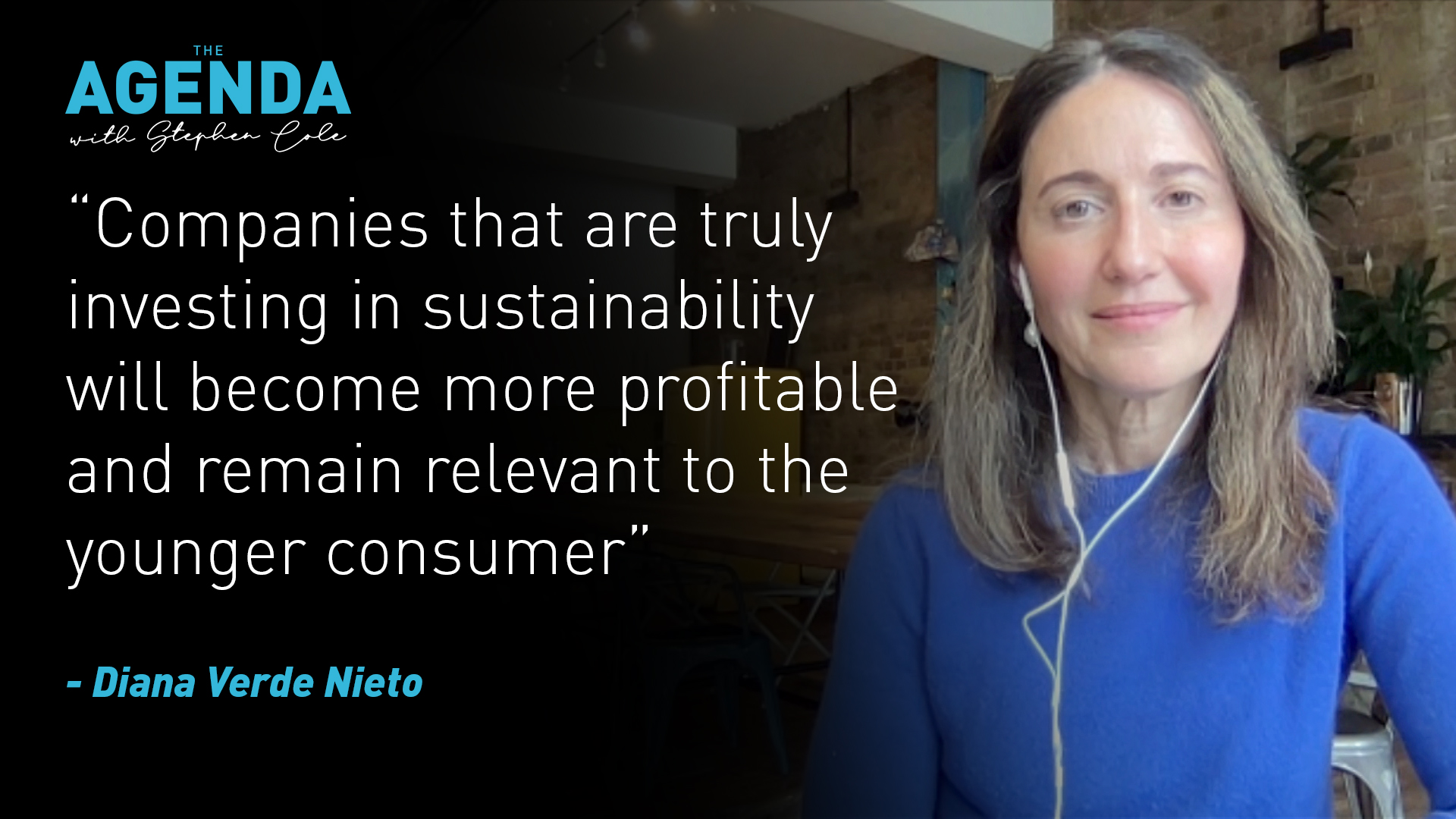 ALSO ON THE AGENDA:
† Luca Solca of Sanford C. Bernstein explains how the very meaning of luxury itself is evolving.
† Adam SebbaChief Executive of Luxury travel company, The Luminaire discusses rising demand for high-end luxury tourism.
† Marjorie Hernandeza digital fashion expert and co-founder of The Dematerialized explains the growing trend of virtual luxury.