The US steel industry is aimed to see an increase in demand as the federal government imposes new requirements on infrastructure projects – prioritizing domestic manufacturing.
Beginning May 14, the Biden administration will require all federally funded infrastructure projects to be built with iron and steel made in the United States.
BIDEN WILL REQUIRE INFRASTRUCTURE PROJECTS BUY FROM AMERICA FIRST FOR STEEL, IRON
The White House previously issued a separate 17-page guidance in April explaining the new "Buy America" ​​requirements.
The guidance also explained the requirements could be waived if the purchase "would be inconsistent with the public interest," if the needed materials aren't produced "in sufficient and reasonably available quantities or of a satisfactory quality" or if materials increased a project's cost by 25%. or more.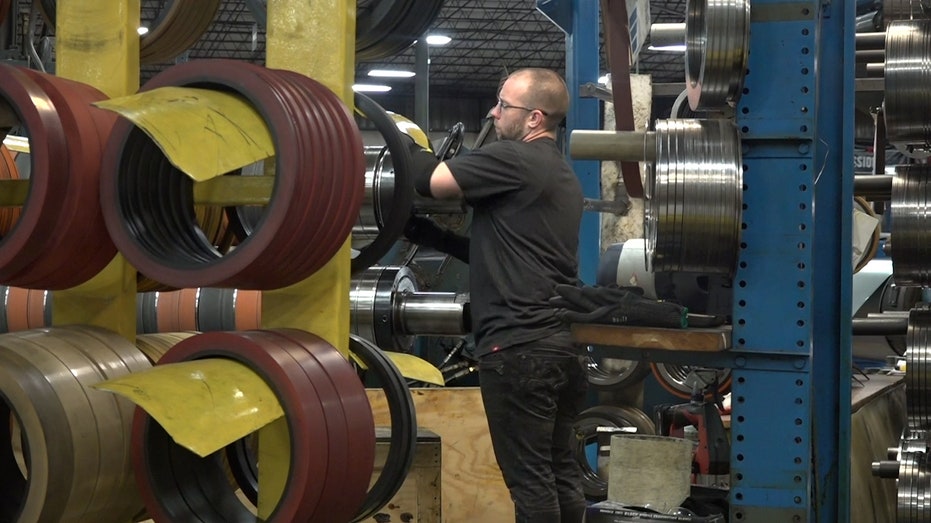 A provision of the $1 trillion, bipartisan infrastructure plan signed into law in November, the requirements could be a welcome boost to the beleaguered American steel industry. Along with years of decline, the industry continues to recover from challenges that arose in the COVID-19 pandemic including labor shortages and supply chain delays.
Paul Scott, president of the Alliance for American Manufacturing, explained the requirements would allow the US to lessons is reliance on foreign steel alternatives.
"We're not going to need to depend on steel from china or any other country," Scott said. "Domestic producers are going to be circulating that money back into the economy, that's just something you won't see if these projects are outsourced overseas."
US STEEL BUILDING $3B MILL IN ARKANSAS
In a statement, the American Iron and Steel Institute (AISA) applauded the "Buy America" ​​guidance and commended the Biden administration on its commitment to ensuring "all federally-funded infrastructure and public works projects use iron, steel and other products that are made in America." The Associated General Contractors of America (AGC), previously criticized the guidance calling it "unrealistic" to comply with.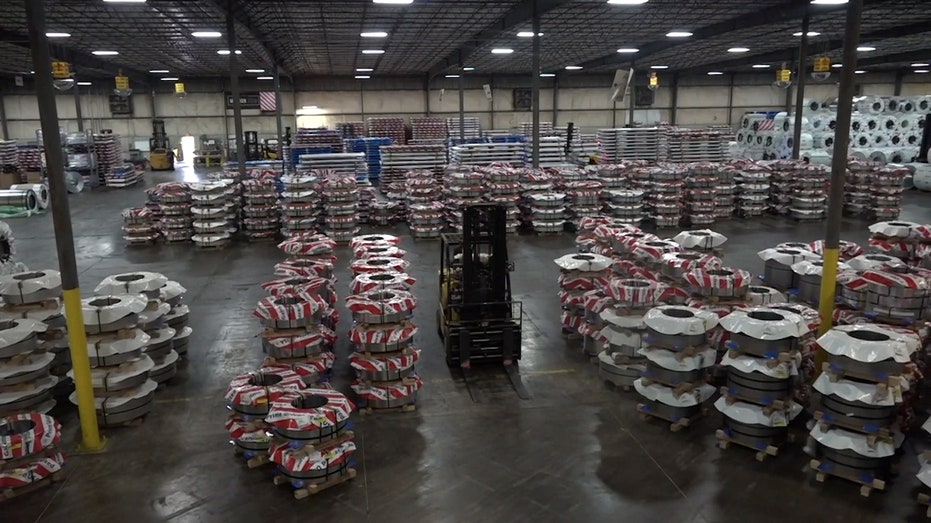 At Ohio-based steel distributor Majestic Steel USA, flat-rolled steel is processed for distribution across the country. CEO Todd Leebow told Fox Business his company is prepared to deliver on Biden's domestic steel mandate.
"There's enough domestic production to support most of what we need when it comes to manufacturing and construction," Leebow said. "This infrastructure plan means a lot to the steel industry in terms of creating domestic jobs and steel that's produced in an environmentally responsible way."
CLICK HERE TO READ MORE ON FOX BUSINESS
Leebow said he hopes the "Buy America" ​​requirements provide a new opportunity for the US steel industry to communicate its value directly to consumers.
"The message is resonating a lot more and awareness is critical, but I've always said that steel suffers from an identity crisis," Leebow said. "We often think about the history of steel but what we're doing today is so vital to our manufacturing base and our independence."