gov. Spencer Cox discusses the start of Kennecott's production of tellurium at the Kennecott refinery in Magna on Wednesday. Tellurium is found in copper ore and is used in advanced thin film photovoltaic solar panels. (Kristin Murphy, Deseret News)
Estimated read time: 4-5 minutes
MAGNA — One of the rarest elements on Earth is now in the process of being recovered from Utah's Rio Tinto Kennecott copper mine as a byproduct of copper smelting.
That element is tellurium — which will be produced to the tune of approximately 20 tons annually — through a new $2.9 million circuit built at the Kennecott refinery. This production puts Kennecott in an exclusive group, becoming one of only two US producers of tellurium, a critical mineral used in advanced thin-film photovoltaic solar panels.
"Tellurium is critical to our mission for powering a sustainable future for Kennecott, for Utah, for the United States," said Gaby Poirier, managing director at Rio Tinto Kennecott. "It's a key material in the manufacturing of advanced thin-film photovoltaic solar panels, a clean energy source that is powering more and more communities in this country and around the world."
Tellurium, after it is alloyed with other elements such as cadmium, forms a compound with enhanced electrical conductivity.
The thin films from the compound efficiently convert sunlight into electricity. Tellurium can also be added to steel and copper, making them easier to cut, and is used in the manufacturing of night vision goggles for the military.
Utah Gov. Spencer Cox was on hand at the Kennecott refinery Wednesday to usher in what he described as "a very important step in helping Utah and the United States supply our own critical mineral needs."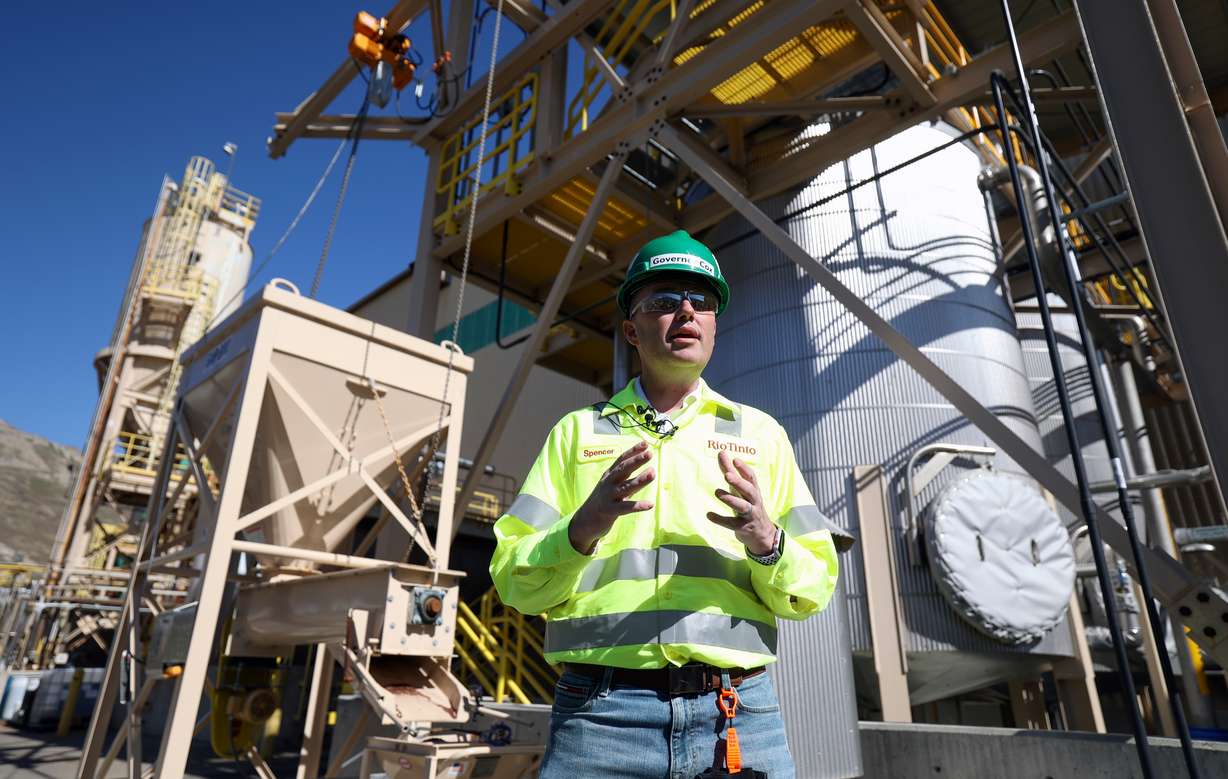 He added that by producing tellurium, Rio Tinto Kennecott is helping to bolster national security by decreasing US dependence on foreign countries like China for critical mineral production.
"We cannot rely on China and countries in Africa that are controlled mostly by China for our critical minerals. It's a huge mistake," Cox said. "It gives our adversaries far too much leverage. We're already seeing what's happened when we allow someone like Vladimir Putin to be in charge of the energy needs of the world."
Rio Tinto Kennecott's move to ensure that the domestic critical mineral supply is secure will not only strengthen national security, it will also be a step toward combating the looming threat of climate change.
"If you want to decarbonize our country, then you should care about what's happening today and you should support mining in Utah because that's how we're going to do this," Cox said.
Along with being produced in the US, the tellurium produced at Kennecott will remain in the US throughout its life cycle.
The tellurium will be refined in North America by 5N Plusa leading global producer of specialty semiconductors and performance materials, under a commercial agreement between 5N Plus and Rio Tinto.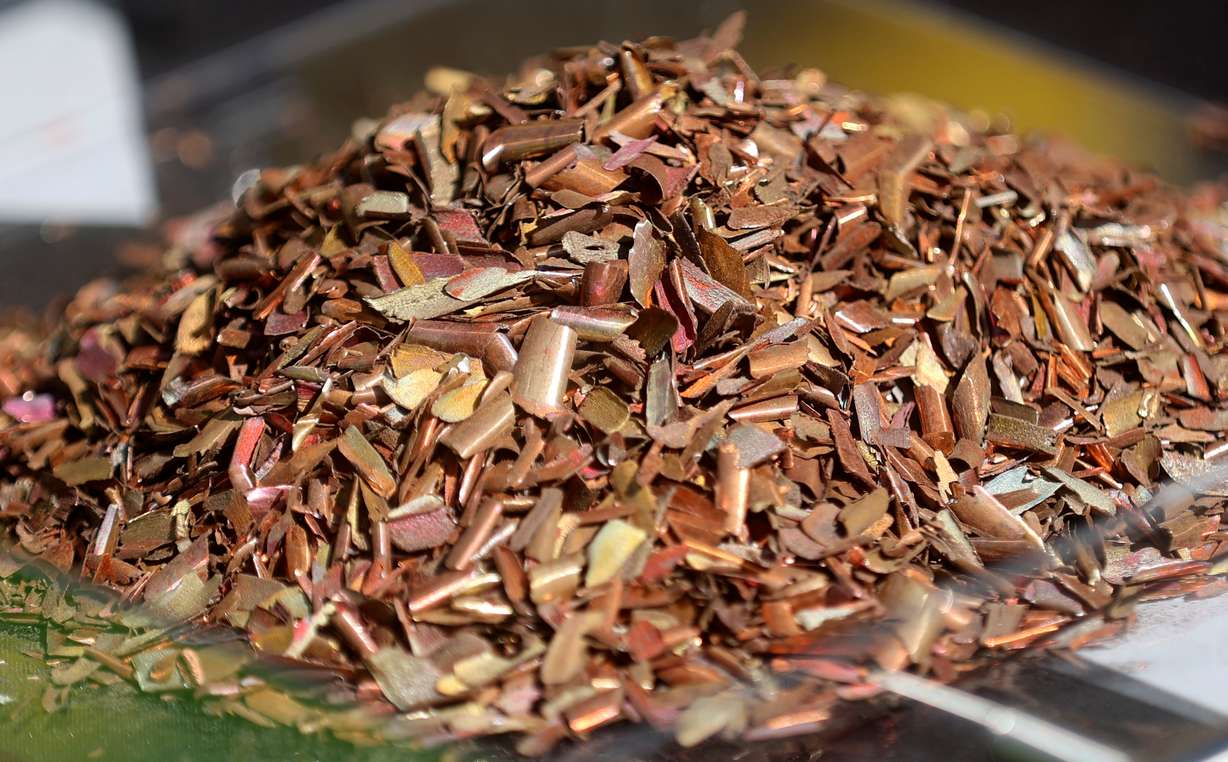 "As a leading global supplier of specialty semiconductor compounds for applications in renewable energy, security and medical imaging, 5N Plus is proud of this partnership with Rio Tinto, and to further leverage its expertise in the transformation of mining and metallurgical byproducts into high purity value -added critical minerals such as tellurium, here in North America," said Gervais Jacques, 5N Plus president and CEO.
After the refining process, the tellurium will be supplied to First Solara "pioneer of the industry," and the lone American company among the world's 10-largest solar manufacturers, as part of an existing contract between 5N Plus and First Solar.
"The more tellurium that you can extract, the more competitive we can be and the more we can continue to grow," said Mark Widmar, CEO of First Solar.
Widmar said that the company is doubling its manufacturing capacity at their facility in Ohio to keep up with this new influx of tellurium and that they're on a trajectory to build another US factory.
"I love the fact that you guys have a strategy around green copper. I love the fact that you guys have a strategy around sustainability and thinking about your carbon footprint as well, and that's why it's an ideal partnership for us to work with you . .. to create something unique and different that we can bring to the market," Widmar said.
While the idea of ​​refining rare elements may jump out to some as a potential environmental red flag, it really doesn't carry many risks, said Saskia Duyvesteyn, chief advisor for copper research and development at Rio Tinto Kennecott.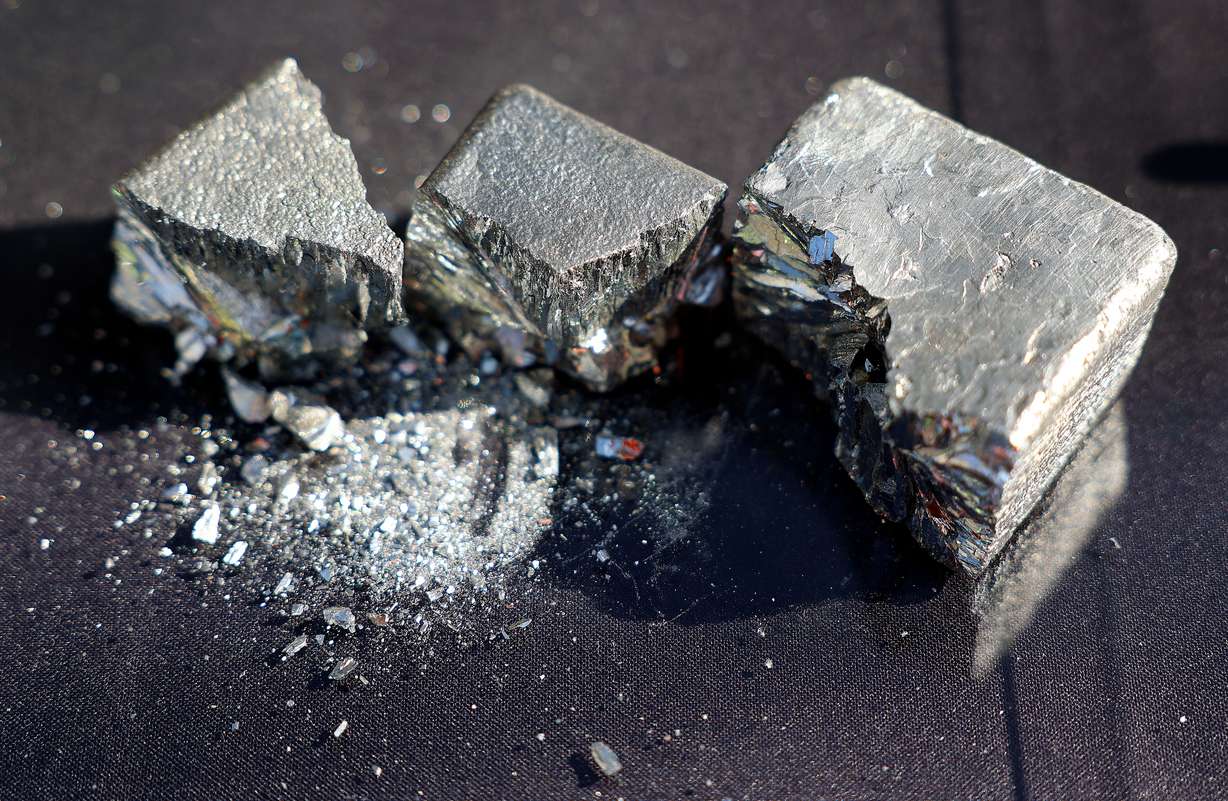 "From an overall carbon footprint, if you think about it, so much of the energy comes from the mining process and the smelting process, we actually make some energy," Duyvesteyn said. "In this process, we did not add to the carbon footprint and yet we're able to produce extra copper."
She also said it's important to remember that without copper production, there is no tellurium.
"It is a key thing for our pioneering mindset to really say, 'How can we get everything we can from a full value mining approach?'" Duyvesteyn said.
Later, Cox doubled down on his commitment to American energy independence.
"If we can make it here, then that's a lot cheaper than buying it and shipping it across oceans to get it here," Cox said.
"All of these things add up to a very bright future for Utah and for the energy sector."
photos
Related stories
Most recent Environment stories
More stories you may be interested in
†